« Back to Resources
How VerificationManager Gives Your Company Instant ROI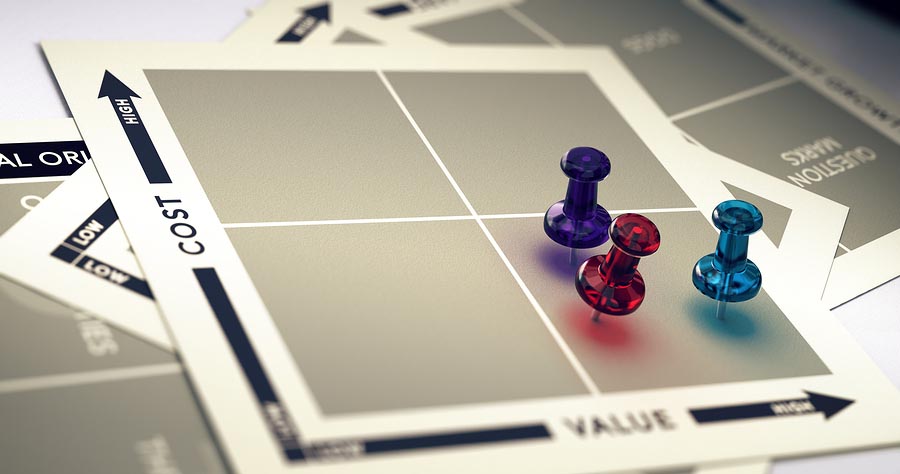 Employment verification is a time-consuming task that negatively impacts companies of all sizes due to its ongoing demand. Whether it's an ex-employee who put your company down as a reference - or even a current employee who is trying to get a loan or a new apartment - employment verification is a year-round responsibility.
If you haven't been using VerificationManager to handle the employment verification process for you, your company has been losing money in a variety of ways.
It Doesn't Cost Anything to Implement VerificationManager.
Why overload your HR/payroll staff with employment verification responsibilities when VerificationManager is completely free to employers?
There are no monthly fees, data storage fees, implementation fees, or per-request fees (and no long-term contracts!) when you use VerificationManager.
VerificationManager integrates seamlessly with your HRIS/payroll system and the entire process is free, providing your company with increased efficiency at zero-cost.
After the initial setup, you simply direct any verification requests to the VerificationManager site, lightening the load for your company and empowering employees to release their own employment and income data.
From there, the verifier requests the info needed, and depending on the type of request, it is either auto-released to them or the employee has to approve the release of the information. You pay nothing but the verifier pays a nominal fee to access the information.
And by not having to pay any fees, your company will save money instantly.
It Benefits Companies of All Sizes
In fact, by using VerificationManager, large companies can eliminate the position designated to this task entirely, allowing that employee to fill a different role or take on different responsibilities.
Small businesses often have a small HR department made up of just a few employees. (Or even just one employee total.) By implementing VerificationManager, small companies can free up invaluable time for their HR department, allowing their staff to focus on other tasks or simply ease their workload a bit, lowering their stress levels and improving job satisfaction levels.
Improve Productivity
Using VerificationManager means your staff no longer has to manually perform any of the associated tasks, including making phone calls and writing and responding to emails and paper requests.
With all of these tasks processed by VerificationManager, your HR or payroll staff will immediately see an increase in productivity, which can lead to greater financial return for your company.
Minimize Liability
VerificationManager requires employees to approve or deny each request, which greatly reduces the risk of unauthorized employee data exposure.
In addition, termination reasons and status for rehire are never released to verifiers, keeping your company free from liability.
VerificationManager has also eliminated the need for social security numbers through a proprietary, patent-pending process. Through this process, your company, employees, prospective employees, and past employees, as well as verifiers, will never have to enter social security numbers to submit, access, or approve information.
While other automated verification systems still require the use of social security numbers, VerificationManager is completely SSN-free! With no need to collect social security numbers within the system, your company reduces the liability that comes along with storing this highly sensitive data.
Get Instant ROI With VerificationManager
Don't let manual employment verification hold your company back any longer. As you can see, by using VerificationManager, your HR department can be freed up to take on more responsibilities - and even different roles - because the need for time-consuming manual verification is eliminated.
VerificationManager provides more than instant ROI - it provides long-term monetary returns without any investment from your company - making it one of the smartest decisions you can make for your business' financial longevity.